SPAM Filtering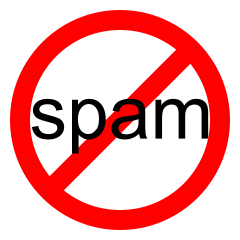 SPAM or junk email presents a very real danger to small business; exposure to viruses, identity theft scams, and a lot of wasted time sorting through junk mail to find legitimate email. Even worse is the possibility of your email server getting listed as a source of SPAM. Overnight email you send to clients or colleagues will start bouncing back to you, rejected by email filters and Internet Service Providers. How much work can your office do without the ability to send email?
Statistics
93% of all email sent is SPAM
23,300 new SPAM websites are found every day (That's one every 3.7 seconds)
SPAM costs businesses upwards of $20.5 Billion annually in decreased productivity and technical expenses.
Where does SPAM come from?
Until 2012 the United States was the largest producer of junk mail with Russia is in second place. Legal prosecution of Spammers along with increased vigilance of Internet providers in the U.S. has reduced the United States SPAM production. In 2008 the U.S. accounted for just over 15% of all junk mail sent, by April of 2012 that number had reduced to 8.3%. The U.S. has fallen to 2nd place with India taking the lead.
As of April 2012 –
India 9.3%
USA 8.3%
South Korea 5.7%
Indonesia tied with Russia 5.0%
Italy 4.9%
Brazil 4.3%
Poland 3.9%
Pakistan 3.3%
Vietnam 3.2%
Taiwan 2.9%
Peru 2.5%
Other 41.7%
*Sophos Dirty Dozen